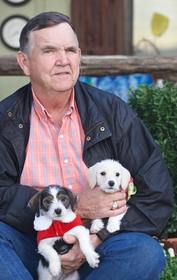 David Behrends, DVM
Owner/Veterinarian
Dr. Behrends received his Doctor of Veterinary Medicine from Texas A&M in 1979. He was an associate veterinarian in Angleton, TX before returning to the hill country, where he was born and raised (Stonewall & Fredericksburg). The practice was established in 1981, and he has been an active practitioner in mixed animal medicine in Blanco since. Along with being a father of two, Dr. Behrends is an active member of First Baptist Church and a board member of the Blanco County Appraisal District.
---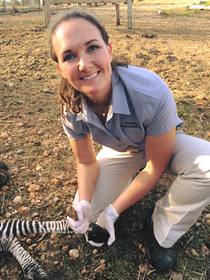 Christina Behrends, DVM
Veterinarian
Dr. Behrends received her Doctor of Veterinary Medicine from Texas A&M in May of 2014. Following graduation, she worked as an associate veterinarian at Bastrop Veterinary Hospital where she developed her skills as a mixed animal practitioner. As a practitioner, Dr. Behrends enjoys food animal medicine & small animal surgery/preventative medicine. Christina grew up in Blanco, TX where she was able to enjoy all the great activities the hill country has to offer. In her spare time she enjoys hiking, kayaking, traveling, and photography.
---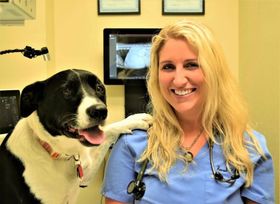 Hannah Richard, DVM
Veterinarian
Please welcome Dr. Richard when you come see us!
Dr. Richard was born and raised in a small town in southwest Louisiana. She received her bachelor's and master's degrees from McNeese State University. Dr. Richard attended veterinary school at St. George's University School of Veterinary Medicine in Grenada, West Indies and completed her clinical year at Louisiana State University School of Veterinary Medicine.
After graduation in 2016, Dr. Richard returned to her hometown to practice at an established equine hospital where she also saw small animal patients. Her professional interests include preventative care, integrative medicine and geriatrics.
Dr. Richard has three dogs, Charlie (9 year old yellow Labrador), Brownie (adopted from the island of Grenada) and Girl (4 year old Border Collie mix). In her free time, she enjoys hiking with her dogs, yoga and supporting the performing arts.
---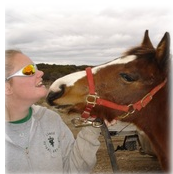 Stephanie Fortune, CVT
Hospital Manager/Technician
Stephanie started her employment at Blanco Veterinary Clinic in March 1999. She graduated in May 2009 from Cedar Valley College with an Associate Degree in Applied Science of Veterinary Technology. She is familiar with all areas of the practice, but she spends the majority of her time working with the veterinarians in clinical medicine. In her spare time Stephanie enjoys spending time with her 'critters', hunting, cat fishing with her husband John, and enjoying their son, Chase.
​
---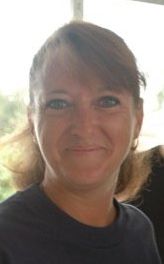 Missy Mowery
Technician
After taking a 9 year break, Missy is back! With her upbeat energy, she assists with the doctors and answers phones when needed. In her spare time, she is with her family and off taking gorgeous photographs across the county.
---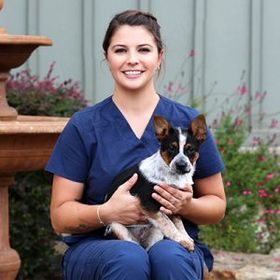 Ashley Cowan
Technician
Ashley was born in San Antonio and raised down the road in Boerne. She recently purchased land near Blanco and joined our team! She has worked in the veterinary field since 2005 and has worked with a wide variety of animals; from dogs, cats, horses, farm animals and even several different species of primates. In her spare time she loves to travel to rodeos, go to the beach and spend time outdoors with her family.
---
Bevin Duvall
Technician
---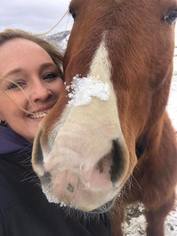 Shealynne Dollahite
Receptionist
Shealynne joined us from Steamboat, Colorado (hence the snow on her 'Topper'). She decided to leave the ice to come where it is HOT, and boy did she! When she is not treating your pet – she is at home with her husband riding her horses and making baked goods.
---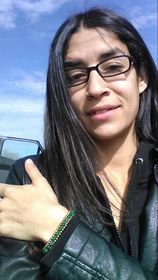 April Johnson
Receptionist
April joined our team Spring 2019. She jumped in and seems like she's been here for years. She loves all your babies and goes to great length to ensure your pet is comfortable.
---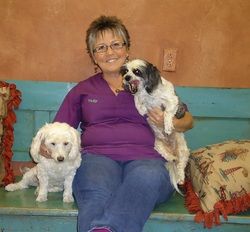 Vickie Kepler
Receptionist
Vickie started her employment at the Blanco Veterinary Clinic in February 2006. She is trained as a licensed vocational nurse, but she enjoys the veterinary field, therefore she helps out here at the clinic as a receptionist. She will greet you with a kind smile as you come into our office. In her spare time Vickie enjoys the company of her two dogs and two cats.
---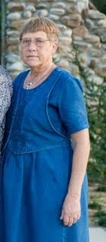 Shirley Laumer
Kennel Technician
Shirley has been with the staff since November 2011. She has been a great asset taking wonderful care of all the boarding animals staying in our kennels. In her spare time, she tends to her stress release: her plethora of house plants and trees at her home, as well as her own assortment of pets.
---
Clara Mobley
Hospital Manager/Accountant
Clara is our 'behind the scenes woman', she is our bookkeeper and will not hesitate to answer the phone lines when they are going full throttle. In her spare time, she enjoys going to garage sales and spending time with her family.